MOVING YOUR CASE
IN THE RIGHT DIRECTION
Appeals and Litigation Attorney Serving the Raleigh, North Carolina Area

EFFECTIVE LITIGATOR
When you have a legal concern — regardless of whether it pertains to an appeal, an insurance dispute, a lawsuit, personal injury, or other matters — you want someone on your side who is ready for anything. As a litigator, arbitrator, certified mediator, and appellate lawyer, I am more than prepared to offer flexible, proactive, and effective solutions.
MEET JOHN KIRBY
Attorney at Law
I've always believed that the attorney-client relationship works best when it's founded on mutual respect. I genuinely value each client's unique point of view and listen intently to his or her concerns. I have found that when my client carefully considers my advice as we work throughout the legal process, together we can achieve the best outcome.
MORE ABOUT ME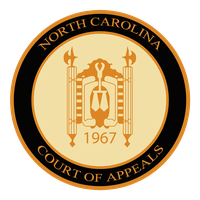 INVESTED IN
YOUR KNOWLEDGE.
Education is of high importance to me — in the courtroom and the classroom.
Everyone deserves the highest quality of legal representation. Years ago, I began teaching continuing education courses to my fellow legal professionals to enhance their practice of law. By sharing my knowledge of insurance law, personal injury law, and appellate law, I was able to help the next generation of attorneys become even better equipped to offer the best representation possible in North Carolina.
I want to make sure you're just as informed as the attorneys I've taught.
My educational mission isn't limited to other legal professionals. When I represent you, I take the time to make sure you fully understand what's happening and what options are available to you. After all, this is your case. It's only fitting that you should be able to make informed decisions. Only when the client is fully informed can he or she make the best decisions for their case.
I recently had the opportunity to work with John Kirby. He is knowledgeable, dependable, and always kept me informed of the status of my case. The case took approximately six months to conclude, and John worked tirelessly while helping me navigate some bureaucratic obstacles. He was always available to me if I had questions, and took time to explain everything thoroughly. I would definitely recommend him to anyone who is in need of legal advice and assistance.
Fantastic. That would be the first word that comes to my mind to describe the representation I received from John. John expertly navigated my situation while keeping me up-to-date with prompt responses and detailed explanations of the situation. His honest, straight-forward approach is refreshing, giving you a realistic perspective for the possible outcomes of your case. He is persistent, and not afraid of a challenge. I would not hesitate to retain John again, and recommend him without reservations.
COMMUNITY INVOLVEMENT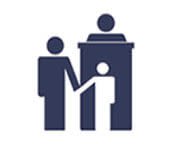 NORTH CAROLINA GUARDIAN AD LITEM PROGRAM
I've devoted hundreds of hours representing children who have suffered abuse and neglect for the North Carolina Court of Appeals.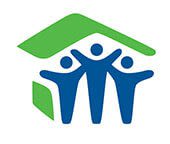 HABITAT FOR HUMANITY
I've spent time giving back to the community by helping individuals and families find a place to call home. This nonprofit organization serves our nation by creating homes for those in need.
CASE RESULTS
Obtained jury verdict of $75,000 for truck driver whose truck was damaged at construction site.
Obtained jury verdict in excess of $20,000 for person whose automobile insurance claim was denied.
Obtained reversal in court of appeals for homeowner whose fraud claims against contractor were dismissed.
Won case in North Carolina Supreme Court regarding underinsured motorist coverage.
Obtained compensation for business owner whose business was wrongly shut down by county.
Recovered more than $1,000,000 for client injured by negligent motorist.
Obtained dismissal of federal action against insurer to recover in excess of $200,000 under insurance policy.
BACKED BY 25 YEARS OF EXPERIENCE
Throughout the course of my career, I have strived to be extremely well-versed in insurance law, appeals, personal injury, wrongful death claims, premises liability, products liability, civil appeals, construction law, and other litigation matters. Above all, though, I have learned that the most important thing I can do for my clients is be the resource they need from the moment we meet up until the moment their case is resolved in their favor.
INFORMATIVE & RESPONSIVE COUNSEL
Nothing adds stress to an already stressful situation than feeling left in the dark. With me, you can expect regular updates, prompt responses, and thorough answers to all of your questions. In fact, I live by a one-day response rule; if for any reason I can't answer your call, I will make a point of returning that call within the next 24 hours.
ACCOMMODATING TO SPANISH-SPEAKING CLIENTS
No voy a decir que puedo hablar español con soltura completa, pero trato de ser complaciente para mis clientes que prefieren comunicar en tu lengua materna. Por favor, llámame si necesitas ayuda con tu caso.
READY TO MEDIATE, ARBITRATE, OR LITIGATE
Legal terms like "mediate," "arbitrate," and "litigate" may sound overwhelming to you right now, but here's what it all boils down to: I am thoroughly experienced resolving legal disputes in a variety of ways. In other words, I'm prepared to use multiple negotiation tactics in order to approach your unique situation in the most effective and efficient way possible. I'll be happy to explain these options further as we work together on your case. Schedule a consultation by reaching out to my office in Raleigh, North Carolina today.