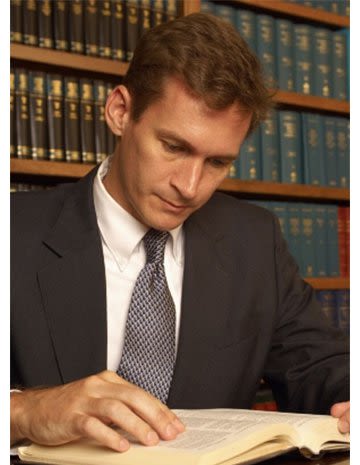 John M. Kirby has practiced as a lawyer in Raleigh, North Carolina, for more than twenty-five years. His practice has focused on litigation, and in particular insurance, appeals, construction and personal injury.
Attorney John Kirby has litigated criminal and civil cases to jury verdict at the trial level. He has also argued cases at the North Carolina Court of Appeals and the North Carolina Supreme Court. He has also practiced in federal court in North Carolina, and at the Fourth Circuit Court of Appeals. He has represented parties in hundreds of depositions and hundreds of mediation, as well as numerous arbitrations. He is certified as a mediator in North Carolina.
John Kirby has served as the attorney for plaintiffs and defendants in lawsuits in North Carolina. He has also taught continuing legal education courses to attorneys in the subject areas of insurance, bad faith claims against insurance companies, uninsured and underinsured motorist coverage. He has taught continuing education courses to insurance professionals in the subject areas of bad faith, premises liability, damages, minor's settlements, automobile and other insurance, coverage for construction claims, and litigation of construction claims.
John Kirby graduated summa cum laude from North Carolina State University in 1988 and graduated with honors from law school at the University of North Carolina in 1993. He worked as a law clerk to the Chief Justice of the North Carolina Supreme Court from 1993 to 1994.
John Kirby has volunteered his time working with elementary school students in after-school chess programs. He has devoted hundreds of hours to the Guardian ad Litem program, representing abused and neglected children in cases on appeal to the North Carolina Court of Appeals. He has also worked with Habitat for Humanity.
John Kirby plays several games at a competitive level. He tied for first place in the North Carolina Chess Championship in 2005. He has played in national tournaments, including the United States Open, and has played in tournaments in numerous states. He also plays competitive bridge and Scrabble.
In practice, John has represented plaintiffs and defendants in cases in court. He obtained a verdict from a jury for more than $75,000 against a defendant who refused to make a settlement offer prior to suit. He has worked with myriad types of injuries, from a simple whiplash-type injury to brain damage, paralysis and death. He settled a case for a client with a brain injury for more than $1,000,000 (one million dollars). In 2018 he successfully tried a case to jury verdict against a national insurance company which had denied a claim. Results in every case will of course vary, and we cannot guarantee any outcome in a given dispute. He also has experience with defective construction, including water intrusion and mold. He also has specialized education in cognitive psychology, which is directly pertinent to cases involving brain injury and some cases pertaining to products and premises liability.
John Kirby can communicate in Spanish and has represented many clients from Mexico, Central America, and South America.
John Kirby has taught courses on indemnification and contribution, damages, premises liability, and has done extensive research on internet law and trade secrets.
BAR ADMISSIONS
Western District of North Carolina, 2012

Middle District of North Carolina, 2012

Eastern District of North Carolina, 1996

Fourth Circuit Court of Appeals, 1996

State of North Carolina 1994
EDUCATION
Undergraduate Degree - North Carolina State University, 1988

Juris Doctor - UNC Chapel Hill Law School, 1993
PROFESSIONAL ASSOCIATIONS & MEMBERSHIPS
North Carolina Bar Association - Member

Tenth Judicial District Bar - Member

Raleigh Bridge Club - Member (formerly on Board of Directors)
COMMUNITY SERVICE & VOLUNTEERING
Taught several continuing education seminars in the areas of litigation, damages, insurance, and minor's claims

Previously served as a pro bono attorney for the Guardian Ad Litem program in North Carolina

Former Habitat for Humanity volunteer

Taught chess in schools in Raleigh, North Carolina