CONSTRUCTION DEFECTS ATTORNEY IN RALEIGH, NORTH CAROLINA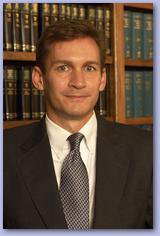 The construction of a house or other building in North Carolina can result in a dispute between the owner and contractor (or other persons) regarding construction defects. These defects can be merely cosmetic, they can result in water intrusion, or they can even affect the stability of the structure itself. Lawsuits involving allegations of faulty construction are not uncommon in North Carolina.
Such a case often requires expert reports and testimony as to the nature of the defects, often including industry or other standards for construction. It also often involves experts to determine the appropriate remedial measures.
The purchaser of a new house in North Carolina generally has rights against the builder, and a subsequent purchaser may also have such rights. The owner's rights can be affected by the terms of the contract, as well as any express warranties and the provisions of the North Carolina Building Code. Purchasers of commercial property also have contractual rights against the builder. The builder, in turn, often has rights against the sub-contractors. Allocating liability in these cases is often a difficult task.
Persons having claims arising from a construction defect often need the assistance of a lawyer to navigate through the claims and litigation process. There are many pitfalls in these claims, including property documenting the claim, presenting the claim, preserving evidence, determining who is liable for the damages, and determining the damages recoverable.
A more lengthy Article addressing construction claims in North Carolina is available on this website. John Kirby has represented parties in numerous cases arising from construction defects.